Esportsbetting.com Freebet Bonus Review – A New Type of Bonus
Esports betting bonuses come in all shapes and sizes, they can be simple welcome bonuses where the company intices its users to register and start using their platform, or it can be a deposit bonus to entice already existing players to bet more for a potentially larger profit.
The Esportsbetting.com bonus falls in the latter category with its free bet bonus. The company has a very extensive explanation on how the bonus works, but before they even get to that part, a small mention is displayed on how most operators offer exclusive bonuses. An exclusive bonus is regarding a specific eSports game. But Esportsbetting.com claims that their bonus is universal and can be applied to pretty much anything.
Esportsbetting.com bonus features
The Freebet bonus offers its user what it says in its name. A freebet of a little over 13 Euros. However, the largest value of the bonus is that even if the bet turns out to be a loss, the player will still have the opportunity to try again. For example, when we were conducting our Esportsbetting.com bonus review, we tried out the bonus and lost it on a League of Legends game. Thankfully, we weren't aware of the fact that a small part of the loss will be cashed back due to the freebet. Therefore we got around 25% of our initial bet back.
This might not be the best option for most players but it can't be denied that the bonus is just for a start. For example, having part of your lost funds be returned to you is a message from the company saying that they value your safety. Many think that betting is just gambling, but honestly, it's just as much about research and predictions as stock trading is.
Therefore, beginners will have the option to learn their first lesson with Esportsbetting.com's Freebet bonus without having to lose unnecessary funds.
How to get the Esportsbetting.com freebet bonus
The registration process for the bonus is quite simple and contains only a couple of steps. In fact, it only contains two steps:
Registration and Verification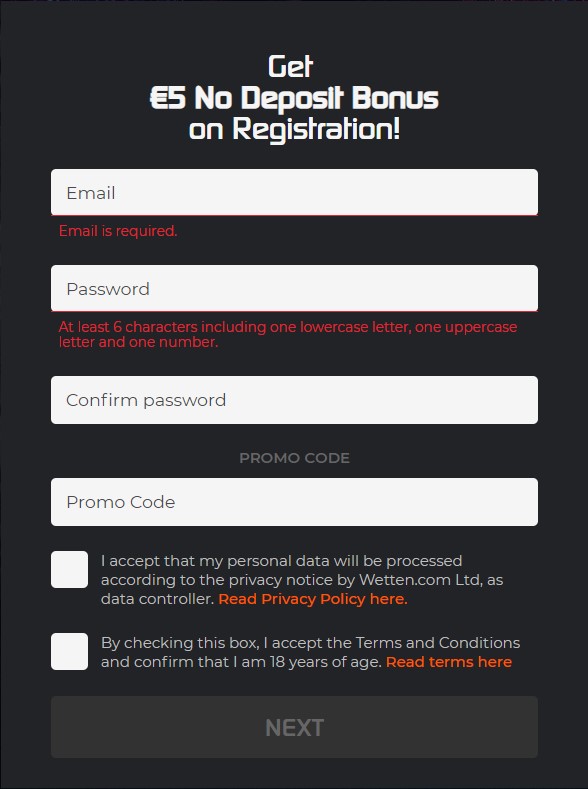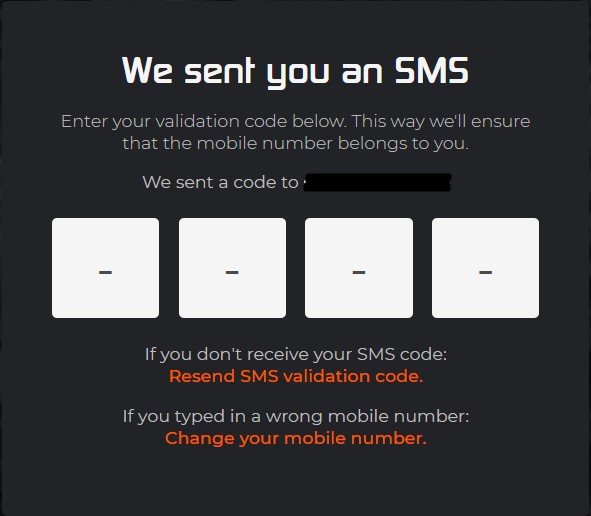 Once a user signs up, they will receive a custom SMS with a 4 digit code. Patience is important here as it may take a couple of minutes. If it doesn't process then clicking the "Resend SMS validation code" should do the trick.
Right after all the verification has been squared away, the users will be required to deposit a minimum amount of 30 Euros. Although it does not seem like an Esportsbetting.com welcome bonus, it is still worth the deposit. After every bet, users can also use the platform's x2 deposit bonus, which doubles their balance, and should they lose, they'll always get a small amount back for future bets.
New players can also use Esportsbetting.com Promo Codes that can be found on various websites and platforms.
Payment Options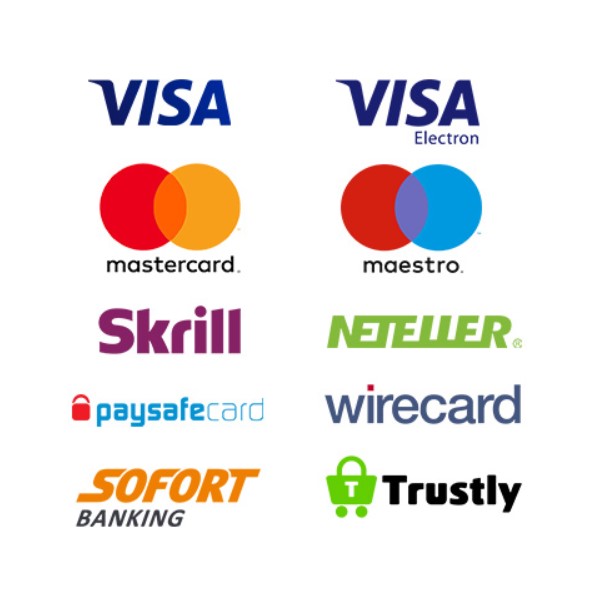 As you can see from the image, the payment options are quite diverse, however, not all of them are represented.
Here's a list of payment options:
Sofort Banking
Trustly
Neteller
Skrill
Visa/Maestro/MasterCard
Bank transfers
Paysafecard
Wirecard
The minimum and maximum deposits, as well as withdrawals, range between 10 EUR and 50,000 EUR. Both the withdrawals and the deposits are processed without any additional fees.