If you've ever visited an eSports betting website or any betting or gambling website before, you're sure to have noticed that some of them offer PayPal as a means of payment. Although it is not as widely spread as Neteller and Skrill, PayPal is still the go-to payment provider for many companies in this industry. And only recently have eSports betting websites started using PayPal, due to restrictions in the past.
Although there used to be a large dispute about PayPal offering their services to gambling-related products, it was quickly trumped by the growth that competitors like Neteller and Skrill displayed when they opened up for online betting websites. The growth was so big that they nearly rivalled PayPal in size, which automatically forced the executive board to quickly shift gears towards gambling.
Currently, there are no restrictions on using PayPal for gambling payments to say for only one. As long as the operator is not located in the USA or any country that prohibits online gambling services, it is fine to use PayPal for eSports bets and any other gambling-related product.
This was clarification was obvious from the beginning. Catering to a market that deems the action illegal would have been a massive blow to PayPal's legitimacy, therefore they had to have that squared away right in the beginning.
Does PayPal prohibit eSports betting?
Well, not necessarily, but there are some parts of the gambling industry that are not welcome on PayPal. In order to give you a whole scope, I'll list them down below for better clarity.
Games of chance and skill
Casino games
Sports Betting
Horse racing
P2P betting
Lottery
Gaming machines
Gambling services
All of the above-listed sectors of the gambling industry are prohibited by PayPal unless the merchant selling these services is approved by the platform.
Game of chance and skill include any type of gambling activity, whether or not it is recognized as one.
Casino games are your run of the mill games such as roulette and poker
Sports betting can refer to eSports betting with PayPal but has not been defined. Although it is more likely that it is.
Horse racing and any type of animal racing activities will also be blocked by the platform.
Purchasing lottery tickets will not be available through PayPal unless the lottery is being held by a trustworthy source such as the government.
Gaming machines such as slots will not be allowed on PayPal unless the merchant is located within the legal zone of operations.
Gambling services such as tips, marketing and various other features will also find no place on PayPal due to serious restrictions.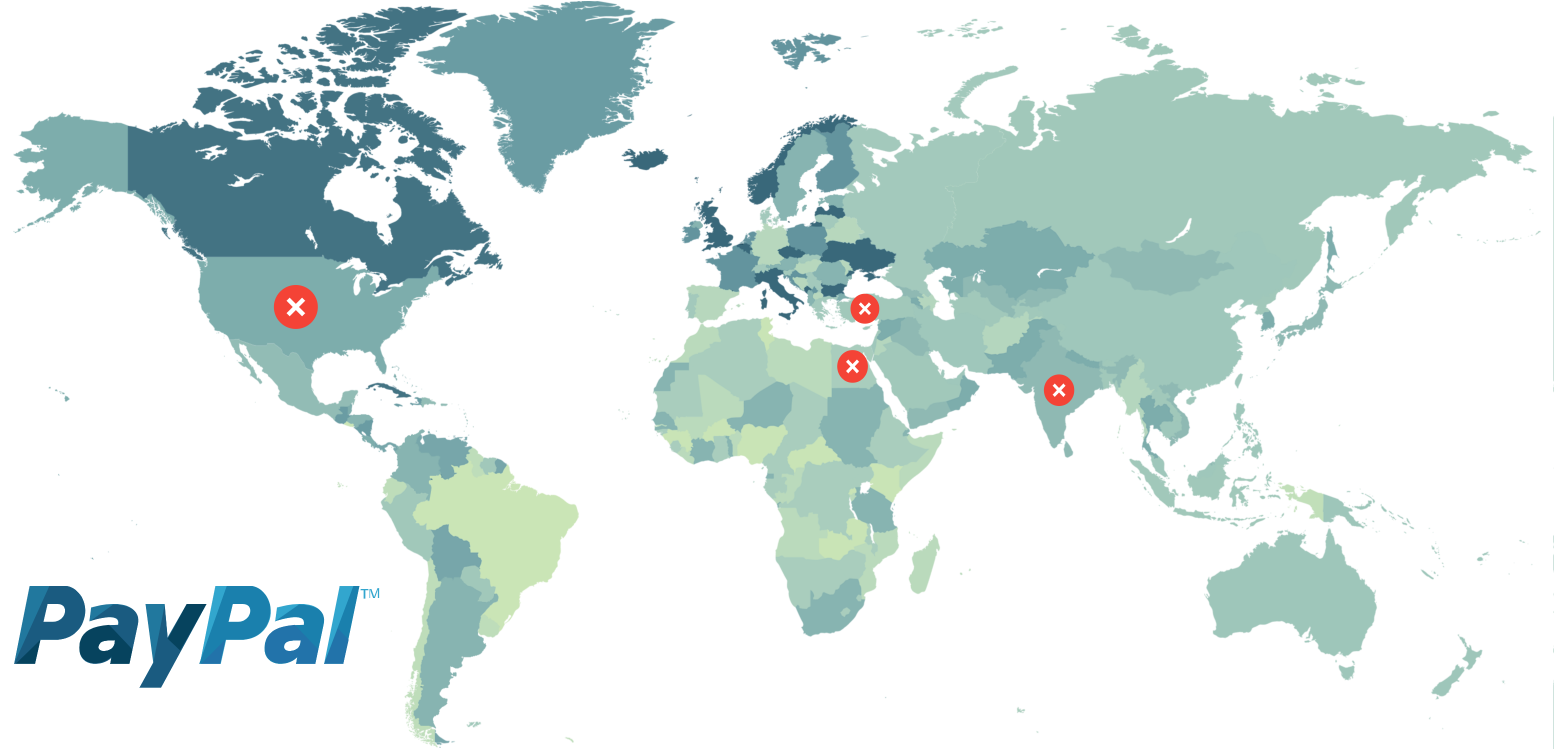 As you can see, there are more than enough guidelines with PayPal when it comes to gambling. But the player themselves does not need to concern themselves too much with this. If PayPal is featured as a payment method, then it is relatively safe to use it. Although it's still best to ask around with the support staff.
eSports betting with PayPal – the customer
For most people, PayPal is the way to go. Although it may take quite a while for the payments to process if your account is new, its safety is still undeniable.
For any eSports betting website, PayPal is like a badge of honour, as it usually indicates that the company has checked them and has verified them for business. In most cases, you'd find betting websites showcase this feature at its extent. It will always be listed as the first available option in the payment options sections, and will always be recommended as the safest one. But, it's not the cheapest by far.
The regular payment fees on PayPal can be as high as 2.9%, which looks small on the surface, but can be devastating in you're dealing with large transactions. Furthermore, there is always a withdrawal fee of $5 no matter how much you want to withdraw. So basically, if your winnings are $5, you basically get nothing.
But one thing that's good about PayPal is that you can attach your bank account or credit card directly on the platform and receive and send payments
without having to go through it manually. But in the end, it does lack the anonymity feature that other platforms provide.
Let's find out why anonymity is so important when making eSports betting payments with PayPal.
Banks must not be aware of your payments
Gambling or sports betting isn't really seen as a healthy hobby by most banks, therefore they tend to count transactions on these platforms as negative or "damaging". But why does it matter? So what if they deem it dangerous?
Well, the banks have this small feature called "credit score" which is a score used to measure a customer's eligibility for a loan. If the customer has a score below the required minimum he or she will always be rejected. If they are able to meet the requirements though, they will not find any serious complications.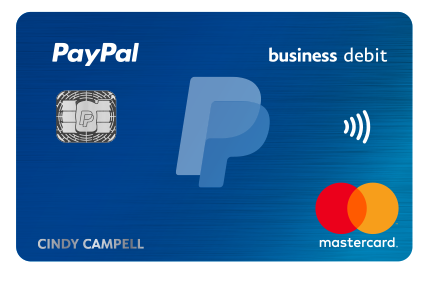 The score is usually reduced by defaulting on previous loans, declaring bankruptcy, being late on payments or simply making shady transactions. Unfortunately, eSports betting payments are indeed considered as shady transactions. That's why most websites don't even feature banks as a means of making a transfer.
PayPal was supposed to solve that issue, but in the end, had to cater to the banks' demands. Nearly every transaction made on the platform is recorded and then passed down to the relative bank by the company. If it so happens that you place an eSports bet with PayPal, the company will have full authority to record this information and pass it down to the bank should it be ever requested.
With features like this, PayPal may not be the best choice for the customer.
PayPal for other matters
Chances are that you already have a PayPal account and use it for payments on websites such as eBay or even Amazon. That's a testimony to how wide-spread the company is in the world. In fact, there are very few countries that don't use the payment method and even fewer merchants that don't have this account.
PayPal can be used for pretty much anything besides gambling, which makes it a sought after eWallet for many. In most cases, customers are ready to overlook the high fees on payments and withdrawals for the large accessibility that the platform provides.
All in all, as long as the payment is not being processed for gambling purposes to a few countries, it will be immediately processed.
eSports betting with PayPal – the company
As already mentioned, many gambling websites feature PayPal payments with great pride. In most cases, you'll see them make whole marketing campaigns promoting their PayPal "license". This is used to reinforce the notion that the company is trustworthy and that PayPal allows them to make and receive payments through their platform.
But, the fact is that very few companies encourage their customers to use PayPal in the first place. Yes, they may have it listed as the first option in most cases, but almost all the time you'll see them promote Skrill in a more intense manner. This is usually done to manage fees as much as possible.
Imagine how expensive it is for a company to use PayPal in that sense. 3% in fees may not seem too much for the customer who may be making a $100 deposit, but for the company, when it's forced to make transactions as high as $1000, that number quickly grows beyond proportions. Therefore it's much better for them to use Skrill which only has 1.9% in fees. Or better yet, Bitcoin which does not require fees at all.
Using PayPal for eSports betting – is it worth it?
From a first glance, it seems like PayPal is much more hassle than its worth. And that is not a secret. PayPal does not enjoy the fact that it has to provide services on gambling transactions as it never supported the industry in the first place. It was forced into the feature due to its competitors quickly catching up.
Therefore, high fees can be considered as something beneficial for maintaining gambling habits. Most players will know that a large portion of their transaction will simply be taken away, therefore they may simply deposit less. It would be an effective way to combat problem gambling, but the fact is that there are other options as well.
When it comes to eSports betting with PayPal, not many websites will offer the feature, and even a few of them will promote it as the main option. This should all add up to the fact that maybe PayPal isn't the best choice for your gambling needs.
Sure, it's trustworthy and provides some kind of safety, but in the end, it's about the profits you want to withdraw from the platform. Any payment method that damages that profit in some way, should be reconsidered or at least put on hold. In the end, PayPal is only worth it if you place small bets here and there. For large transactions its best to use platforms that either has very small fees, or no fees to speak of.