Paysafecard is yet another company specializing in online payments. Despite the fact that they share similarities with their rival companies such as Skrill and Neteller, eSports betting with Paysafecard is much more different.
For starters, Paysafecard is not really regarded as an online wallet designed for making payments everywhere. You'd be more familiar with their business model if I mention something similar to gift cards.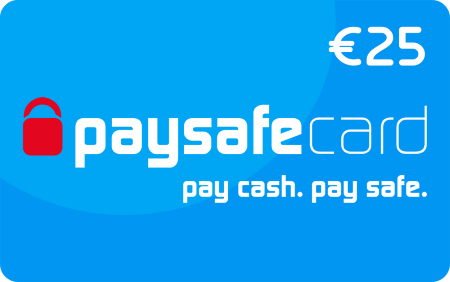 The process of making eSports bets with Paysafecard is quite simple. A person finds a shop where they sell the cards and buys one for the following amounts: 10, 25, 50, 75 or 100 Euros. The card has a unique 16-digit pin code which is used to make payments on any platform that supports Paysafecard.
Luckily for eSports players, Paysafecard recognizes its popularity in the industry and has partnerships with nearly every single betting website you can imagine.
But are there are specific laws regarding Paysafecard? How does it even work, and is it safe?
Placing eSports bets with Paysafecard – is it legal?
When it comes to the legality of Paysafecards, you're pretty much covered as long as you live in Europe or North America. The company is also present in various Eastern Asian countries and Australia alongside New Zealand.
When it comes to legality, there's not much too look at honestly. The cards are basically gift cards which help them fall in within the ramifications of local payment laws.
The biggest advantage of Paysafecard is that it allows players to make payments on betting websites that are based in the United States or Canada. The reason this is an advantage is because of Skrill and Neteller do not have this option.
Furthermore, eSports betting with Paysafecard is just one small part of the company's selection of gambling industry payments. The players have options to make deposits on platforms specializing in:
Sports Betting
Slots
Horse Racing
Casino Games
Lotteries
When it comes to safety, Paysafecard definitely in the top ranks of a digital payment system. Compared to its competitors at Skrill and Neteller, Paysafecard requires zero personal information to allow transfers.
Safety is always a priority
When placing bets online, very few people realize that they're being watched. It may sound sinister but it's the truth. Every single bank in the world has a system called the "credit score". This is a score that is assigned to every customer in order to determine, whether or not he or she is eligible for a loan.
For example, if you have a below average credit score, the bank will deny you a loan or give it to you with a very unfair interest rate. Those that have a much better credit score are more likely to get a favourable interest rate or simply be approved for a loan.
The thing is that your credit score can be damaged if you make constant payments on gambling or betting platforms. This is because the bank sees it as an unhealthy habit and a bad way of handling money. In order to prevent itself from giving you a loan for your gambling habits, it will simply reduce your score and have you automatically rejected for a future loan.
Although loans aren't something positive, they're still very helpful for buying houses, cars, electronics and pretty much anything that you can't reach with your regular paycheck. Unfortunately, eSports betting is also regarded as gambling, and therefore subject to credit score damage.
Placing eSports bets with Paysafecard is definitely one of the best options if you want to hide your activities from the bank. Why? Well, here's how it works.
eSports betting with Paysafecard – the customer
Paysafecard isn't really used to place bets on eSports websites. It's simply a tool for depositing on the account and then using the funds as you see fit.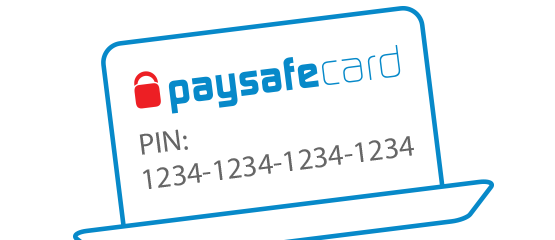 The process is very simple. You buy a Paysafecard offline. You take the 16-digit unique code that's written on it, and input in the deposit section of your preferred betting website.
That's pretty much it, you don't need to input any personal information or anything, all you have to use is the 16-digit code. This helps to prevent the bank from ever finding out you deposited on a betting website, therefore you're not only making the deposit easy, but also preventing any unnecessary credit score damage.
Unfortunately, though, eSports betting with Paysafecard comes with a very big disadvantage. You cannot withdraw with the card, only deposits are available. In order to withdraw the funds you may win with the betting activities, you will have to use a different payment provider.
eSports betting with Paysafecard – the company
When it comes to discussing Paysafecard payments as a company, there can be no other method they'd go for if they had the option. The reason is the complete lack of any fees or third-party intervention.
For a large betting or gambling company, the less time they have to dedicate to organizing their finances, the happier they are. Paysafe is able to provide them just that, no disputes or delays on withdrawals.
Using Paysafecard for eSports betting – is it worth it?
Although Paysafecard comes with its own advantages and disadvantages, it still manages to shine above pretty much every other option in the market.
Despite the fact that players cannot withdraw any funds with the company, they can at least be used as the safest way for a deposit. For withdrawing the funds, it's best to use a third party payment provider like Skrill or Neteller, but judging by the fact how around 100 Euros is the maximum you can deposit with Paysafecard, it's unlikely that you will need withdrawals very often.